Your Donation Helps Us
Your support ensures our clients have a wonderful quality of life! Thanks for your support!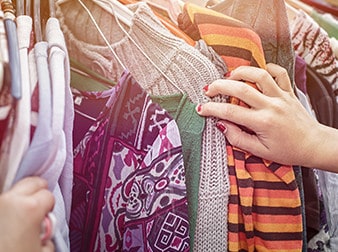 Our thrift stores gratefully accept household items, electronics, books, appliances. jewelry, accessories, shoes and clothing donations. Vintage finds, antiques, collectibles, midcentury modern marvels, one-of-a-kind items, and designer fashions are available at one of our 18 locations and two clearance centers.
Angel View resale shops are some of the best places to thrift!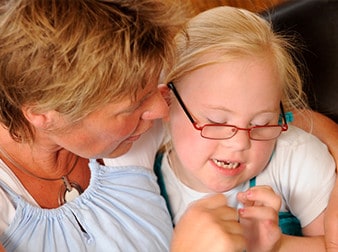 Charity begins with you at Angel View.
All proceeds from the sale of our gently used merchandise directly benefit the children and adults with disabilities we assist through our programs and services. Our nonprofit thrift shops and donation centers are the first stop for helping our clients reach their maximum potential.
We know you have many choices when considering charities to donate to and we thank you for your next tax deductible donation to Angel View.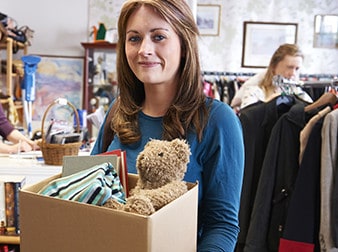 Want to make a difference in your own backyard?
We're always looking for reliable, personable volunteers to work at our seasonal community events.
Please give us a call and see what is available for you to join us in helping enhance the lives of children and adults with disabilities.
Call (760) 329-6471 for more details.
We're waiting for you!