Angel View's six-bed homes are classified as Intermediate Care Facilities for the Intellectually Disabled (ICF/ID homes) and provide 24-hour residential care to children and adults with developmental disabilities. One is classified as a Congregate Living Health Facility for ventilator-dependent clients with muscular dystrophy.
All of our residences were built with our clients in mind. We designed the floorplans to optimize client comfort, mobility and safety. Approximately 70 percent of our clients have some form of paralysis, many use mobility devices.
Each home features extra-wide doorways, low counter-tops and sinks, and roll-in showers to facilitate wheelchairs. Walls and doorways tend to take a beating from constant wheelchair use. So all homes feature extra-thick walls, complete with heavy-duty reinforcement.
We're also energy conscious. Our houses meet or exceed energy efficiency requirements and are planted with low water usage or drought-tolerant landscape. And every home is equipped with a fully operating back-up generator in case of emergency.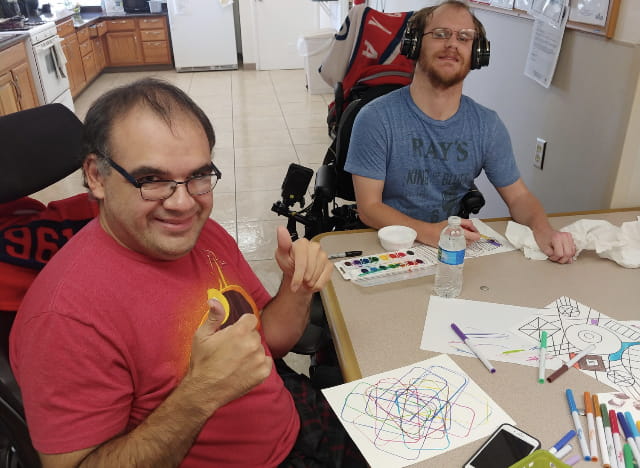 Made Possible by Our Supporters
Our homes were made possible by the generosity of our supporters.
All homes were designed, constructed, and furnished with donated funds and grants. All meet affordable housing requirements.
For information on supporting our ongoing efforts to keep our homes maintained and comfortably furnished, please contact us at (760) 329-6471.